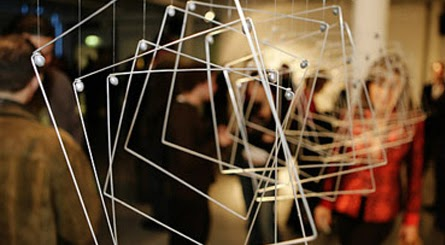 The Kinetic Art & Animatronics club at Sekolah Ciputra is a place for curious and creative students to discover the mesmerizing world of 3D Kinetic Art and Design. Club members will develop an understanding and appreciation of works of Kinetic Art and Animatronics, and learn skills that will aid them in the creation of their own designs.
Students will be engaged in learning how to create Mobile Sculptures, Automata Toy Machines, Animatronic objects, and Art & Design that features Motion. 
Club assemblies will take place on Wednesdays from 3:05 pm to 4 pm. And prospective students have been supplied a meeting link for those events. A club website and Google classroom is currently under construction to organize and facilitate club resources, activities, and communication. As the club develops a foundation, it is possible that students who remain a part of the club over time, take on leadership roles and responsibilities for developing club goals and leading activities and fundraisers.
For the first few meetings, Students will begin by developing an understanding of the many facets of Kinetic Design, and begin to identify their own personal interests and foci for projects and designs they would like to try their hand at creating. 
We will have to be creative as to finding resources and funding for materials for projects possible, and this will most likely be largely up to individual students. We will most likely be using common and "found" items to create moving sculptures with for Term 1 as we investigate options for funding materials for more projects in the future. 
For students, please visit the club website for information throughout the year at: 
https://sites.google.com/sekolahciputra.sch.id/kineticartanimatronics/home