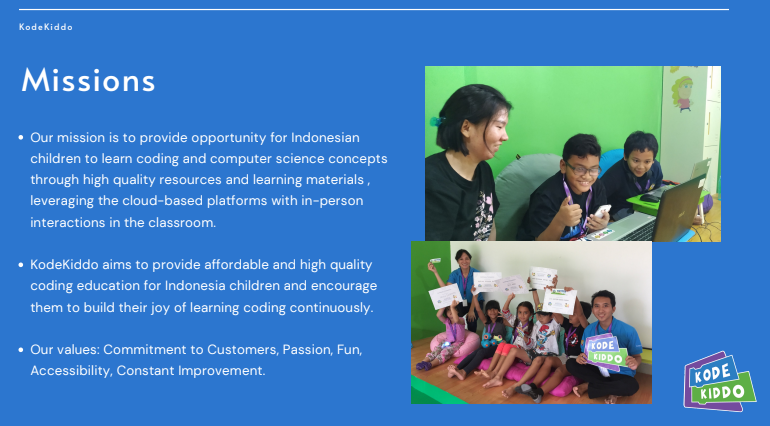 The KodeKiddo Coding Club is a CCA from KodeKiddo for students to explore programming, computational thinking, and computer science concepts.
It is open for all Elementary students at Sekolah Ciputra. We also offer programmes for PYP A & PYP B, & High School levels.
Our curriculum covers various coding platforms and programming languages with project based learning where students can create their projects with different themes such as digital storytelling, online games, digital art & music, mobile apps, animation, math and logic with coding. The latest material includes lessons in artificial intelligence for kids & machine learning, as this technology is going to be used more in the near future.
With its headquarters in Silicon Valley, USA, KodeKiddo is actively bringing contents and information for students to get exposure to the global events in kids coding education. For example: students can participate in various coding competitions or showchases that are organized by global organizations. Students can learn different coding platforms and courses without any additional cost to purchase the software.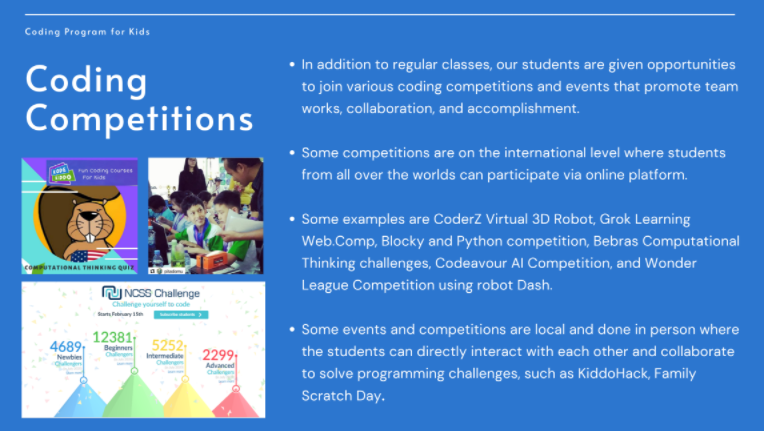 With our programme, we would like our students to:
increase confidence in using technology, specifically in Computing and Artificial Intelligence
gain courage to try new things, and
grow perseverance in tackling problems
Students can join the Coding Club via the live online class every Wednesday (60 minute classes), using their computers from home. At the end of the period, students will get a milestone check and receive a Milestone Certificate with an individual assessment and teacher's note.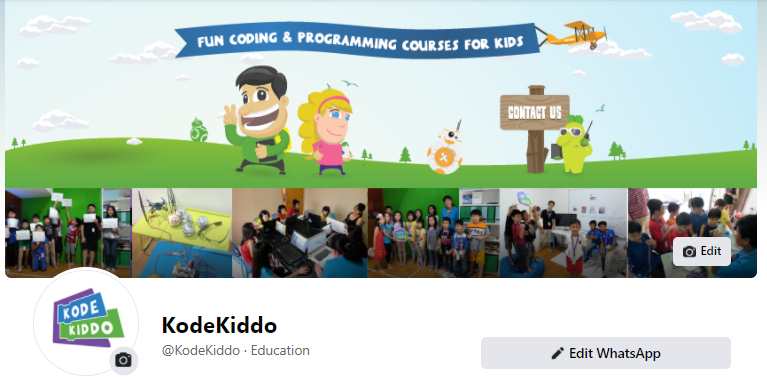 If you are interested in joining the Coding Club or finding out more information, please checkout our website www.kodekiddo.com or FB/IG @kodekiddo, or WA KodeKiddo Surabaya: 0896-8125-3000
Join us in FB:
https://www.facebook.com/KodeKiddo/